SBS 105HF BRAKE PAD CARBON CERAMIC HI-TECH
Anteprima
BRAKE PAD CAR/CER SCOOT
Denominazione Prodotto : Pastiglia freno
Lunghezza : 35,7 mm (1-13/32')
Material : Carbon | Ceramic
Stile : Strada
Tipo : CARBONIO
Unita` : Set
HF Street Ceramic Organic Brake Pads

OE replacement pad for bikes with non-sintered pads
Designed for general-purpose street and cruising use
Ceramic compound gives long life to both the pads and the rotors
Excellent, consistent performance in wet and dry conditions
NUCAP NRS-bonding secures the highest possible performance and quality
Springs included
Brake Pad Carbon Ceramic Hi-Tech
L'uso del marchio e del modello del veicolo se presente in questa scheda prodotto descrive solo lo scopo previsto del prodotto offerto in questa vendita in conformità con l'art. 21 del Codice della proprietà industriale / The use of the Vehicle Brand and Model if present in this product only describes an intended purpose of the product offered in this sale in according to the Art. 21 of the Code of Industrial Property.
La descrizione, la giacenza di magazzino e le specifiche possono essere soggette a modifiche senza preavviso, a volte l'immagine è indicativa e potrebbe differire dal contenuto effettivo / The description, stock availability and specifications may be subject to change without notice, sometimes the image is indicative and may differ from the actual content.
Tutti i prezzi mostrati sono iva inclusa / All price are vat included.
Se specificata la provenienza dal magazzino USA, la merce, potrebbe impiegare circa 15-30 giorni per l'arrivo, dogana inclusi / if the origin is specified from the USA warehouse, the goods could take about 15-30 days to arrive, customs included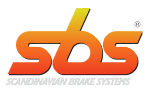 SBS Friction A/S is a Danish based company that develops, manufactures and markets brake pads and friction solutions for motorcycles, scooters, ATV/UTVs, special cars and industrial applications including wind turbines. Further our product range includes other important brake components such as brake discs, brake shoes, brake pins and accessory parts. Our history goes back to 1964. In the 1970s we were the first to introduce aftermarket disc brake pads for motorcycles. Since then we have constantly expanded coverage, both in terms of range and products. We are number one 1 the European aftermarket for motorcycle brake pads and all over the globe the SBS name is known for braking excellence.Totally our distribution network is spread to around 50 countries around the world including USA, Canada, Japan, Australia and the European Union. Our customer portfolio also comprises OEM customers such as brake system, vehicle and machine manufacturers, and we are also due to our friction know how a supplier to other industries such as wind turbines. Our headquarters, R&D and production are located in Svendborg Denmark. It is our philosophy to keep all important operations under "same roof", since we believe dedication, teamwork, experience and easy share of knowhow are key factors for developing a successful businesses.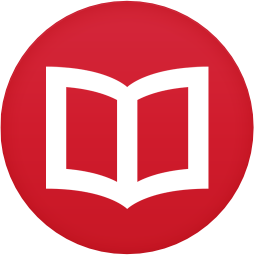 Clicca qui per consultare il catalogo